Youth Beef Show
August 26 @ 12:00 pm

-

4:00 pm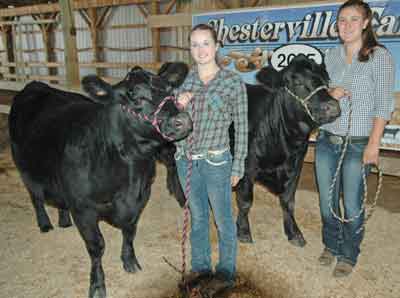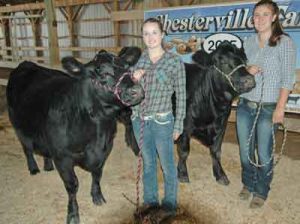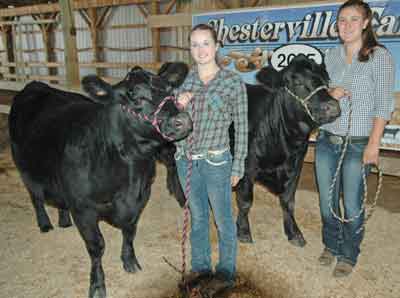 Once again, the Chesterville Agricultural Society is hosting a Youth Beef Show at the Chesterville Fair on Sunday, August 26, 2018. Please note this is not a 4H show.
Schedule
Participants can start arriving with animals early morning, on Sunday, August 26th. The show will start at 12:00pm sharp. All participants are asked that cattle remain on the fairgrounds until 4:00pm.
Registration
Please download and complete the registration form here.
Classes
Showmanship: (age as of January 1st, 2018)
Class 1: Peewee Age 5-9
Class 2: Novice Age 10-11
Class 3: Junior 12-14
Class 4: Intermediate 15-17
Class 5: Senior 18-21
Confirmation:
Class 6: Heifer calf born after March 1, 2018. Must be a minimum of 3 months of age on the day of judging
Class 7: Heifer calf born between January 1, 2018 to February 28, 2018
Class 8: Junior Yearling; Heifer born after March 1, 2017 to December 31, 2017
Class 9: Senior Yearling; Heifer born January 1, 2017 to February 28, 2017
Class 10: Prospect Market Animal (must be properly castrated.)
Class 11: Supreme Female
Breed classes will be determined based on entries in each division.
Rules & Regulations
Any cattle other than those from a herd under quarantine are eligible to enter the show without restrictions. Any cattle exhibiting an illness may be asked to leave at the discretion of the Chesterville Agricultural Society.
Open to all competitors 21 years of age and under as of January 1, 2018.
All cattle must have a CCIA tag.
Competitors age 10 years and over must be able to control their animal in the show ring on their own.
Only cattle entered in the show will be allowed on the premises.
All entries in the Purebred Heifer classes must have official registration papers and ear tattoos according to their Canadian Breed Associations.
Substitutions will be allowed at the discretion of the committee. A committee member must be contacted prior to arrival.
A minimum of 3 head of 1 breed are needed to make a class. If less than 3, the class will be combined at the committee's discretion.
All entries must be completed in AssistExpo or mailed in by August 24, 2018 to the Chesterville Agricultural Society. Late entries received after that time will be subject to an additional charge of $5.00 per animal.
All exhibitors must have paid an entry fee to show.
Due to traceability requirements you must submit the RFID number on the entry form.
All cattle are to remain on the fairgrounds until 4:00 pm on the day of show. If any cattle are removed from the grounds before this time, all prize money will be forfeited.
There is no restriction on multiple exhibits in any of the classes except showmanship.
Arrival time for cattle will be after 6 am on Sunday August 26th.
Any clipping, or fitting of animals must be done by a junior registered in the show.
Exhibitors are responsible for their own feed and bedding.
Proof of liability insurance (valued at 2 million) must accompany the entry form.
More Information
For more information or to register, please contact Kelly Somerville at 613-889-4568 or kellygailsomerville@gmail.com.