Antique and Farm Stock Tractor Pull
The Chesterville Fair Antique & Farm Stock Tractor Pull is always growing, with previous years having over 80 entries! Enjoy a day in the grandstands watching antique tractors compete for the best distance in this traditional tractor pull.
Participant Information
Registration: 8am – 10am
First Pull: 10am
Weight Classes
Antique Tractors
3500
4500
5500
6500
7500
Farm Stock Tractors
6500
7500
8500
10500
12500
14500
4wd & Articulated Tractors
100hp to 150hp
150hp to 200hp
200hp to 250hp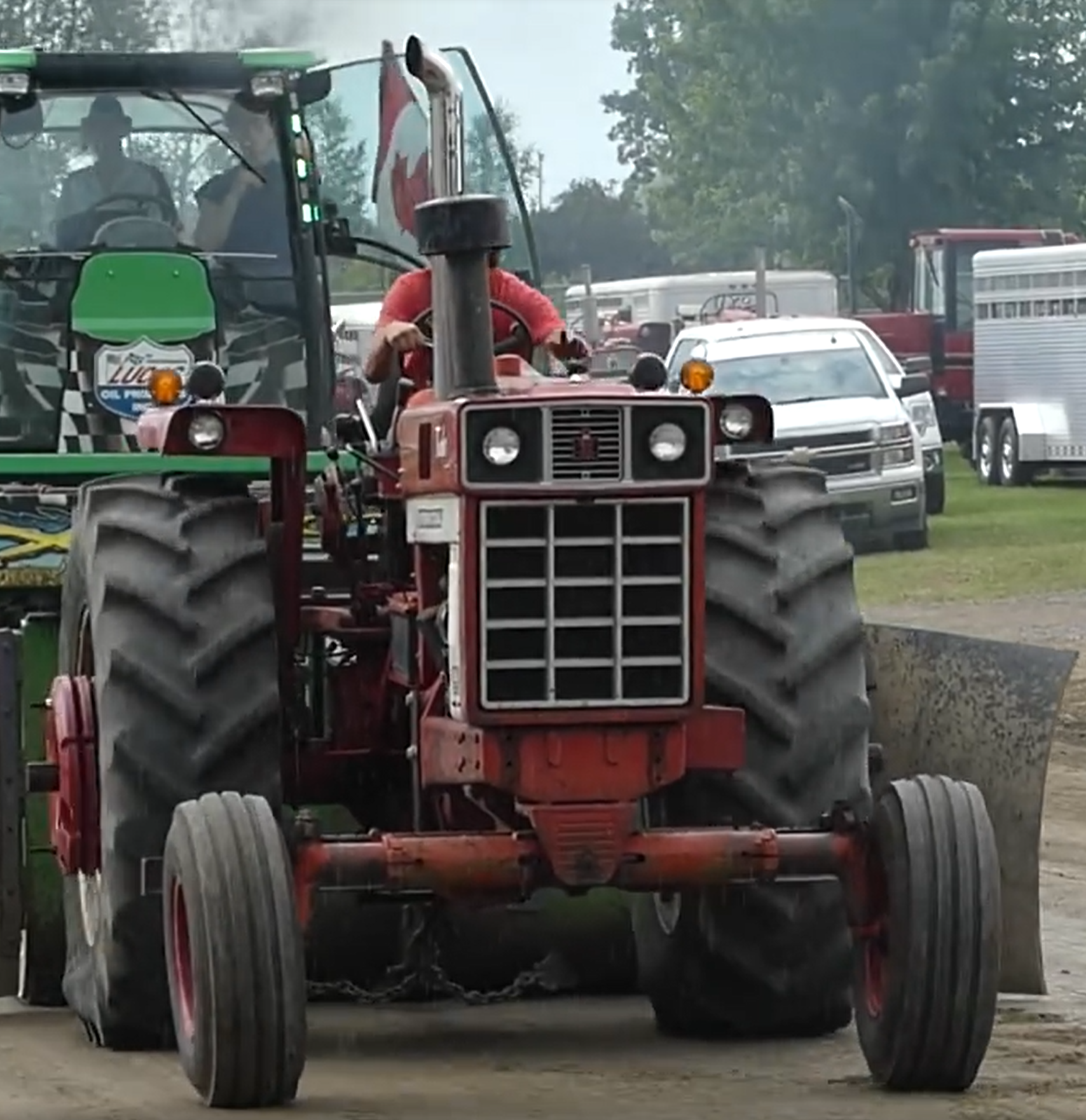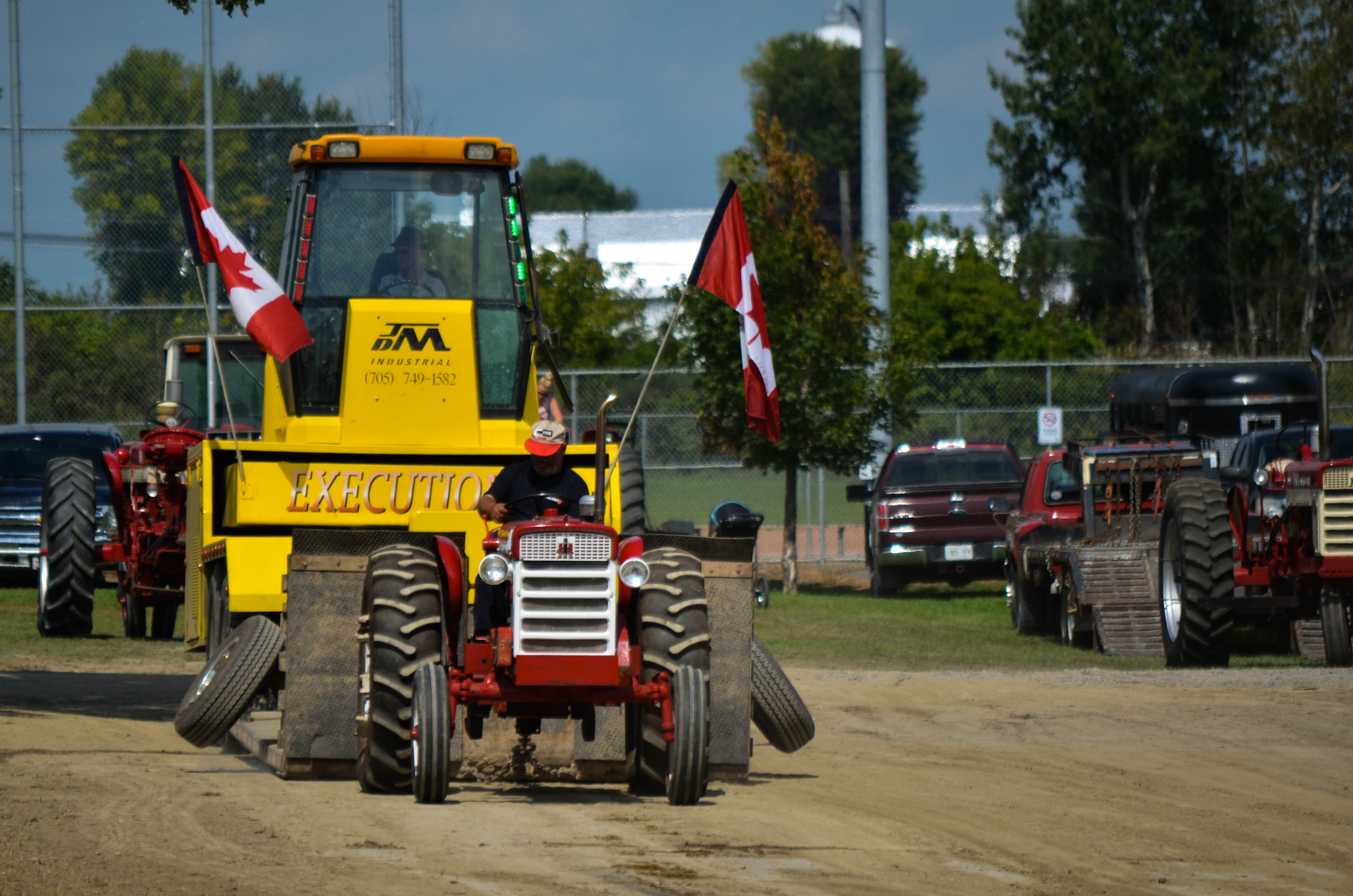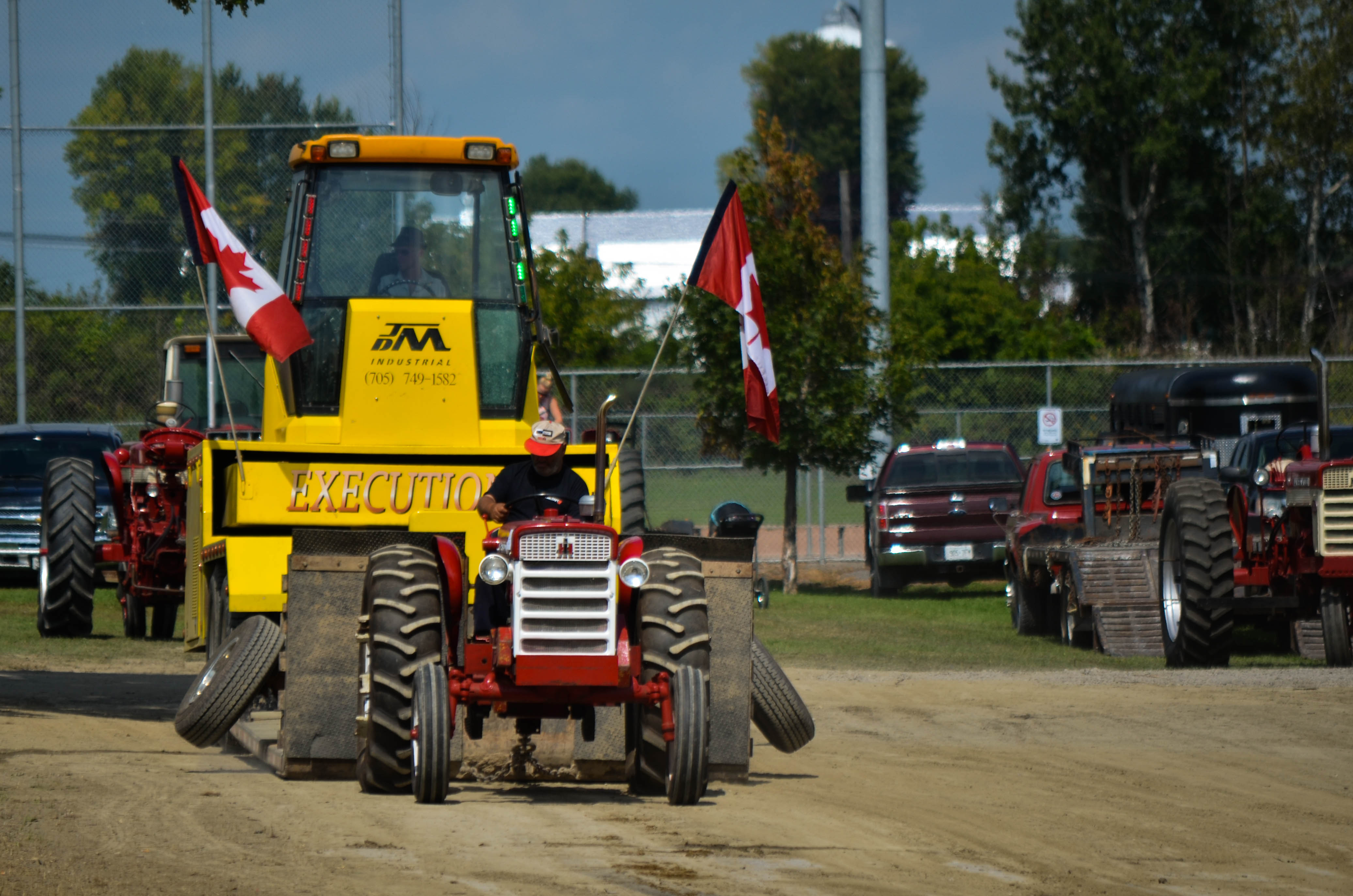 Rules & Regulations
Download the complete Rules & Regulations here. For more information contact Brad at 613-295-2771 or Phil 613-223-9153
Tractor Eligibility:
Each tractor may register for two (2) classes only except open class
Tractors eligible for antique pull are original 1960 and older (i.e. 1960, 1959, 1958, etc.)
Drawbar maximum height is 20″, no less than 18″ from rear center line to pin hole center
No wires on the governor or modified throttle linkage(s). Performance enhancing or modifications are not permitted.
Rules and Safety:
Registration starts at 8:00am. All tractors must be registered to pull by 10:00am. Entry fee of $10.00 must be paid at registration.
No alcoholic beverage consumption by drivers until completion of the competition.
Driver to remain seated during the pull.
Pull must start with a tight chain.
Two hook attempts are allowed if first attempt does not exceed 50 foot mark.
Life and carrying of front end of tractor will be at the Judge's discretion, but will count (if less than 50 feet, second attempt is still allowed)
Judge or flag man decisions are final. Judge may reverse decision after examining the situation.
Minimum age shall be 12 years.
COVID-19
The Chesterville & District Agricultural Society closely follows the instructions and directives of the Government of Ontario to ensure the safety of all. The collaboration of our guests to follow the rules is essential to ensure a healthy fair weekend for all. If you or any of your immediate family members are ill with symptoms of COVID-19, please stay home!