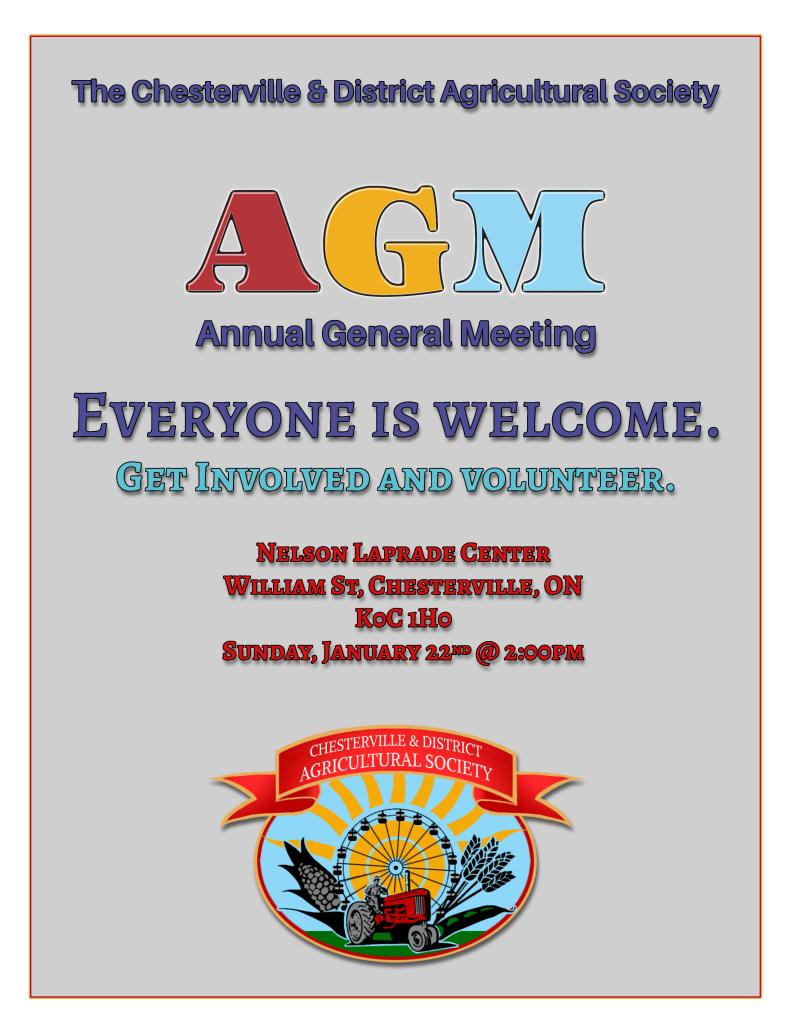 Looking for a fantastic way to volunteer in the community? Looking to stay informed and have your say on events hosted by the Chesterville & District Agricultural Society?
Join us, at the Nelson Laprade Center Sunday, January 22nd at 2:00PM as we host our Annual General Meeting for the 2023 year!
For more info visit our Contact Page, Facebook or Instagram!
COVID-19
The Chesterville & District Agricultural Society closely follows the instructions and directives of the Government of Ontario to ensure the safety of all. The collaboration of our guests to follow the rules is essential to ensure a healthy Annual General Meeting for all. If you or any of your immediate family members are ill with symptoms of COVID-19, please stay home!